---
Service details
Looking for a beautiful, interactive website? You are at the right place! We offer cutting-edge website designs that are beautiful to look at and perform equally well. Our website development services ensure a solid user experience that delivers substantially higher audience engagement and conversion rates.
First impressions are very important and we can acquire that for you right away. As a web design company, we work in a consultative manner, serving as your advisors, designers, and developers.
Do you know? A website is the face front of your business when we talk about online business. Visitors enter your website while surfing the internet and check the product or services that you offer. Once the leads are on your website they are more likely to buy from you or at least contact you for their needs.
Why Choose Techinnovator for Web Design Services
A professional and creative team of experts.
A well-planned and time-boxed project plan. You'll get full access to our project management system all the time.
A personalized approach to your web design needs. We don't start working on your project until we understand your brand, your values, and precise your business needs.
An internal audit team for phased and timely quality checks– we fix issues as soon as they happen.
A team with over a decade of experience in the digital marketing & IT industry.
---
Our Web Design & Development Services customized for you
---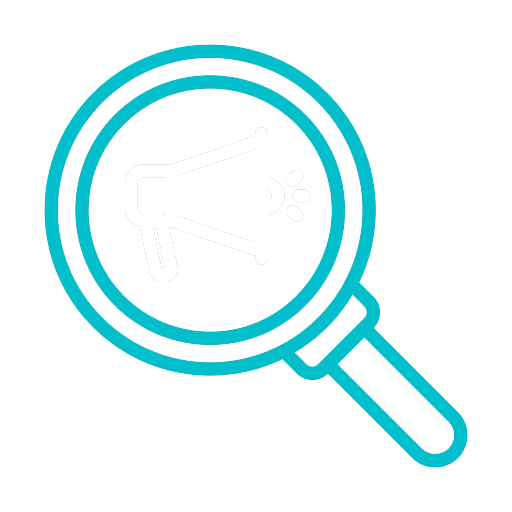 ---
Website Design & Development Process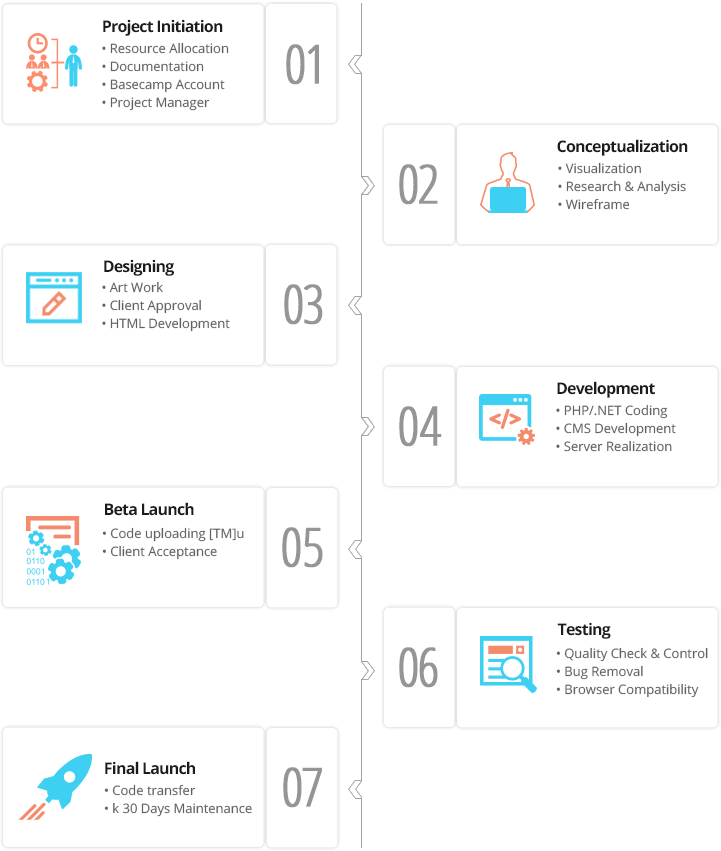 ---
Traits of a Sales-Driving Website Design
Your website needs to be visible to everyone- well-structured, and logically organized with meta tags, title tags, and other SEO practices that will make it readable by search engines. It's very important that Google's crawlers index your website possibly. Use internal links to build relationships within the website and increase more time spent by users. Audit for errors that happen sometimes and fix them.
Your website needs to be mobile user friendly - Since mobile traffic comprises more than half of the traffic on websites, mobile optimization became the key. Google itself rewards mobile friendly-websites as responsive websites which rank better on search engines. The responsive web design allows for cross-platform compatibility and makes online sharing easy.
Your website needs to be secure - Invest in security and safety, set up a privacy policy, and add contact information and safety certifications such as some awards or seals. Add socially trustful things, add real customer testimonials, ratings, and reviews, and press articles accordingly.
Your website needs to be fast - Ensuring quick page load times are a high priority - Google even recommends web pages load in 3 seconds or less. The users can lose interest in slow websites. A clean website with minimal graphics offers maximum impact.
Your website needs an optimal user experience - To improve conversion rate and drive sales -the website needs to have a well-designed architecture and navigation based on user research and behavior. A well-identified user flow limits bounce rate and fosters users down the funnel.
---
We're always happy to spend some time to talk digital. Whether it's an idea, project brief or question, Let's get started!
Call us at +91-9804361575

or

Request a Quote